4D product information for
RTC (Real Time Clock) for Arduino etc.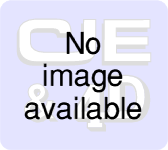 Product Title: RTC (Real Time Clock) for Arduino etc.
Manufacturer/Publisher: Various
Stock Code: VAR-RTCARDUINO
QuickCode: 17376
Format: Hardware
Product Group: Other SBCs (Small Board Computers) and Accessories, eg. BeagleBone Black, CHIPS, etc.
Condition: New
Availability: Usually available from stock


Description:
Real Time Clock Board based on Maxim DS1338Z-33+
For use on 3.3v and 5v devices

56Byte NV-RAM
400KHz I2C clock Freq.

Supplied with :-

12mm Lithium Battery
5pin straight header
5pin right angle header

Board size --22.50mm x 22.50mm
Thickness of this RTC board incl. battery holder-- 6.4mm
2 mounting holes for 3mm screws
High quality gold plated board

Uses Through hole battery holder, SMD types can develop dry joints after time.
Battery supplied in original packaging due to postal regulations.

Note :-
These boards are for general applications if you require extreme accuracy you need
a GPS/GSM/radio clock board etc.

Description of IC
The DS1338 serial real-time clock (RTC) is a low-power, full binary-coded decimal (BCD) clock/calendar plus 56 bytes of NV SRAM. Address and data are transferred serially through an I2C interface. The clock/calendar provides seconds, minutes, hours, day, date, month, and year information. The end of the month date is automatically adjusted for months with fewer than 31 days, including corrections for leap year. The clock operates in either the 24-hour or 12-hour format with AM/PM indicator. The DS1338 has a built-in power-sense circuit that detects power failures and automatically switches to the backup supply, maintaining time and date operation.


Key Features

*RTC Counts Seconds, Minutes, Hours, Date of the Month, Month, Day of the Week, and Year with Leap-Year Compensation Valid Up to 2100
*56-Byte Battery-Backed General-Purpose RAM with Unlimited Writes
*I2C Serial Interface 400KHz (DS1307 is 100KHz only)
*Programmable Square-Wave Output Signal 1Hz, 4Khz, 8KHz, 32kHz
*Automatic Power-Fail Detect and Switch Circuitry
*-40C to +85C Operating Temperature Range

Datasheet:-
https://www.maximintegrated.com/en/datasheet/index.mvp/id/3696


Price: £10.00 no VAT to pay!
Free UK delivery on orders of £10 or more! (exceptions apply)


Established 1982
Most orders of less than £10 will incur a £3 admin charge.
Items on special offer are while stocks last and may be time limited.
Items marked S/H are secondhand and have a 3 month warranty
Unless otherwise stated, photos are for illustrative purposes only
UK delivery included on orders of £10 or more (exceptions apply), please ask for overseas delivery cost.
Please check for compatibility. Official orders welcome. E&OE
---
If you have a sales enquiry please email our
sales department
Unit 16, Arunside Ind. Est., Fort Road, Littlehampton, West Sussex, BN17 7QU, UK. 01903 523222
(full contact details)
If you have any comments or problems please email
info@cjemicros.co.uk
CJE Micro's is not responsible for the contents of external internet sites.
Last updated: Fri, 07 Aug 2020