About CJE Micro's & 4D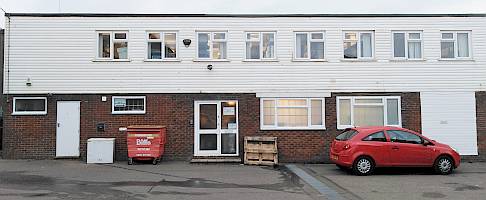 CJE Micro's was established in 1982 and has always specialised in Acorn Computers. It is now a leading supplier of Acorn Computers and their accessories. An 'Acorn Centre of Technology' since their inception, we have gained a reputation for a broad knowledge of Acorn systems, with high quality pre and post sales service, and one of the widest range of Acorn and third party extras. CJE Micro's have over the years developed their own products for Acorn Computers. In recent years this has included the fastest RiscPC PC cards. CJE Micro's are continuing to expand their range of 'in house' products through development and acquisition, having taken over production of MidiMax cards and the distribution of Eclipse games.
The merger in 1998 of the retail activities of Norwich Computer Services and CJE Micro's, led to an even wider range of products on offer to our enlarged customer base.
In August 1998 'The Fourth Dimension' became a sister company within the CJE Fold.
In September 2019 CJE Micro's & 4D moved to bigger premises in Littlehampton. See here for details.
Our Privacy Policy can be viewed here.
---
If you have a sales enquiry please email our
sales department
Unit 16, Arunside Ind. Est., Fort Road, Littlehampton, BN17 7QU, UK. 01903 523222
(full contact details)
If you have any comments or problems please email
sales@cjemicros.co.uk
CJE Micro's is not responsible for the contents of external internet sites.
Page last updated Thursday, 21-Nov-2019 11:34:41 GMT